Transgender at Work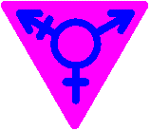 Recommended Books
There are many books written to help understand the transgender community. Here are two of the most relevant to the workplace. The International Foundation for Gender Education (IFGE) has a book store with dozens of excellent books on the subject.

---

Back to Transgender at Work home page.

This page Copyright (c) 2001 by Transgender at Work. All rights reserved.