Understanding Trangendered Workers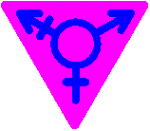 Learn the facts about transsexuals, crossdressers, intersexuals, and other trangendered workers, and how to establish a safe and productive work environment in which all employees feel included.
Audience: All Employees
Length: 4 hours
Key Topics:
Replace Myths with accurate information about transgenderism.
Explore the effects of transphobia on all employees
A panel of transgender people will tell their stories and answer questions.
Detailed description:
A theoretical framework for understanding biological sex, gender identity, gender expression, and sexual orientation will be presented. The relationship between these four constructs, their meaning in our cultural context, and their application to the experience of transsexuals, crossdressers, intersexuals, and cisgender persons will be explored. The causes of transgenderism, intersexuality, and gender dysphoria will be discussed, along with standard medical and mental health treatments, where applicable.
Workplace issues will be addressed, including respect, language, and dealing with discomfort. Specific scenarios will be used to demonstrate positive resolutions to typical workplace dilemmas.
A panel of transgender people, including a male-to-female transsexual and a female-to-male transsexual, will tell their stories. The experiences of crossdressers and intersexuals will be included via videotape and/or guest participation. Active participation of attendees is encouraged, and ample time will be allowed for questions and answers.
---
The class was first offered in Columbus, Ohio on June 6, 1999. Meral Crane, the presenter, is standing in the center. The panel (seated) was, from left to right: Jennifer, Shawn, Rhonda, Mary Ann.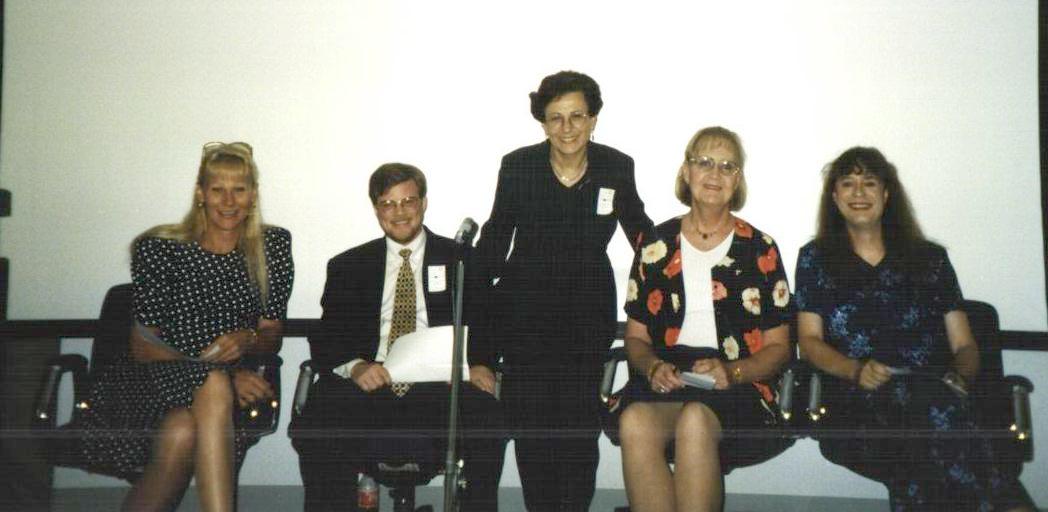 See the current outline of the course.
Inquire about presenting this class to your corporation.
---

Back to Transgender at Work home page.